I really like the filmic contrast, and most of the shots look wonderful in terms of color. There's only one real issue for me, and that is in the blues. The holograms and Obi-wan's saber have too little luminosity, leading to strange gradients with the surrounding colors. The Federation ship interior also takes on a strange blueish green tint. Here's an example of a shot that doesn't benefit from this grading in my opinion:


It also seems like the reds are unnaturally dark.
Some shots look phenomenal though, such as this one: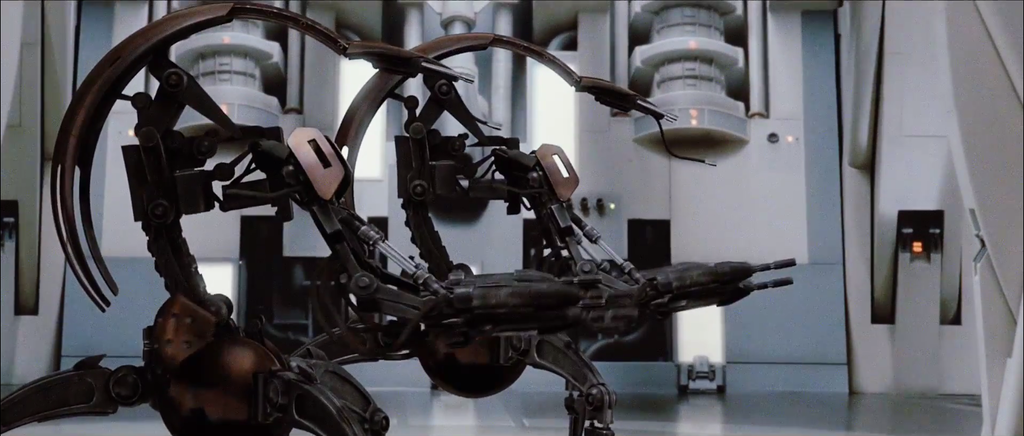 The soft pinkish gray walls with blue panels really works.