Well, then, it could've been the real thing!
Classic Driver - The police drove Lola T70s in George Lucas's directorial debut

Given the values of Lola T70s today, you could be forgiven for writing off the two cars that appear in Lucas's 1971 dystopian cult classic THX 1138 as glassfibre replicas, particularly as kitcar company FiberFab was listed in the credits. But at least one is known to be a genuine T70: chassis SL73/117. First sold as a road car in 1967, …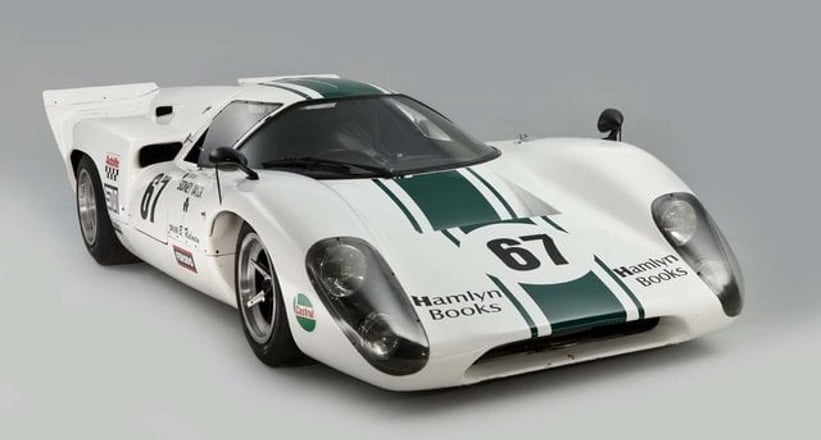 Hemmings Daily - Ask a Hemmings Editor: Were the Lola T70s in THX-1138 real or fake?

… THX-1138 was filmed in 1969 and released in 1971. Lola built the T70 from 1965 to about 1969. Thus the T70s were still relatively new, though recently made obsolete in sports car racing by the appearance of the dominating Porsche 917 and Ferrari 512.

… old race cars – especially ones that were considered no longer competitive – weren't valued then the way they are now; … This all made the time Lucas was filming "THX-1138" the perfect time to snap up a couple Lola T70s for cheap from race teams looking to make room for more competitive cars.
Maybe you can pick up a couple, too? Hold one for me. 😃