Yay for people listening to Devo!
Devo is great. I've seen them live, and they put on quite a show.
Crack that whip! Licorice whip!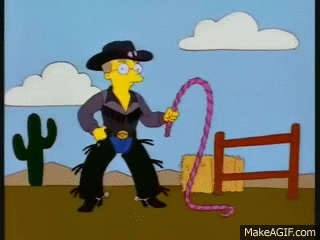 Also, if ya like Garbage, you should check out their cover of the Ramones I Just Wanna Have Something To Do. It's a great song and a great cover.
Here it is.
Awesome cover! I like the Ramones & Garbage.