DVD Artwork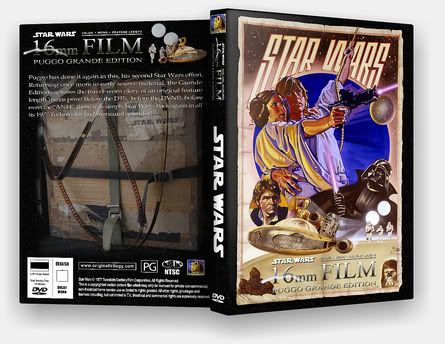 (Download)
Background
The follow up to the
Puggo Super-8 Edition
, this is a telecine transfer from two 16mm film prints.
Software/hardware
Video capture used a 16mm Workprinter manufactured by Roger Evans of Moviestuff. For the optical audio tracks, an EIKI Slimline 16mm projector was used.
A variety of software was used to clean up the video and audio, including Virtualdub, CoolEdit, Ozone, and then Vegas Video to sync the tracks.
Project details
Audio is the mono mix, from a swedish print. The video is mostly from a US print, as the other featured swedish subtitles.
Extras
• Feature on the restoration by Puggo
• Telecine transfer of a public information film featuring C3PO and R2D2
Known flaws
The film was found to be heavily cropped top and bottom, making the aspect ratio approx 2.75:1. This affects Greedo's subtitles, and is described in the restoration feature on the DVD.
Screenshots
DVD menu:
From reel 1: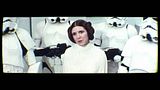 From reel 2: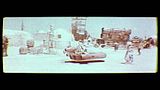 From reel 3: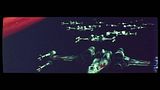 PSA: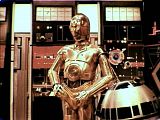 Other Versions
Versions 1 and 2 had incorrect 16:9 flags and were not distributed. Version 3 is the final version.
Related Links
•
Discuss this project on the forum
•
Puggo GRANDE website